LUX LIGHTING
Shenzhen LUX Lighting Co., Ltd. is a modern large-scale lighting manufacturer integrating R & D, production and sales of street lightss, garden lights, industrial and mining lamps, spotlights, plant lights and other outdoor lighting. The company has more than 200 employees, R & D team more than 20 people, and sales team more than 50 people, factory area of more than 10000 square meters, exhibition hall more than 400 square meters. From 2010 to 2020, our current production capacity has reached more than 1 million units per year, and has maintained a high growth rate. LUX is committed to strict quality control and five-star service concept as the core of the enterprise, exported to the United States, Canada, South America, Europe, Africa and other parts of the world.
Company Profile
honor certificate
marketing network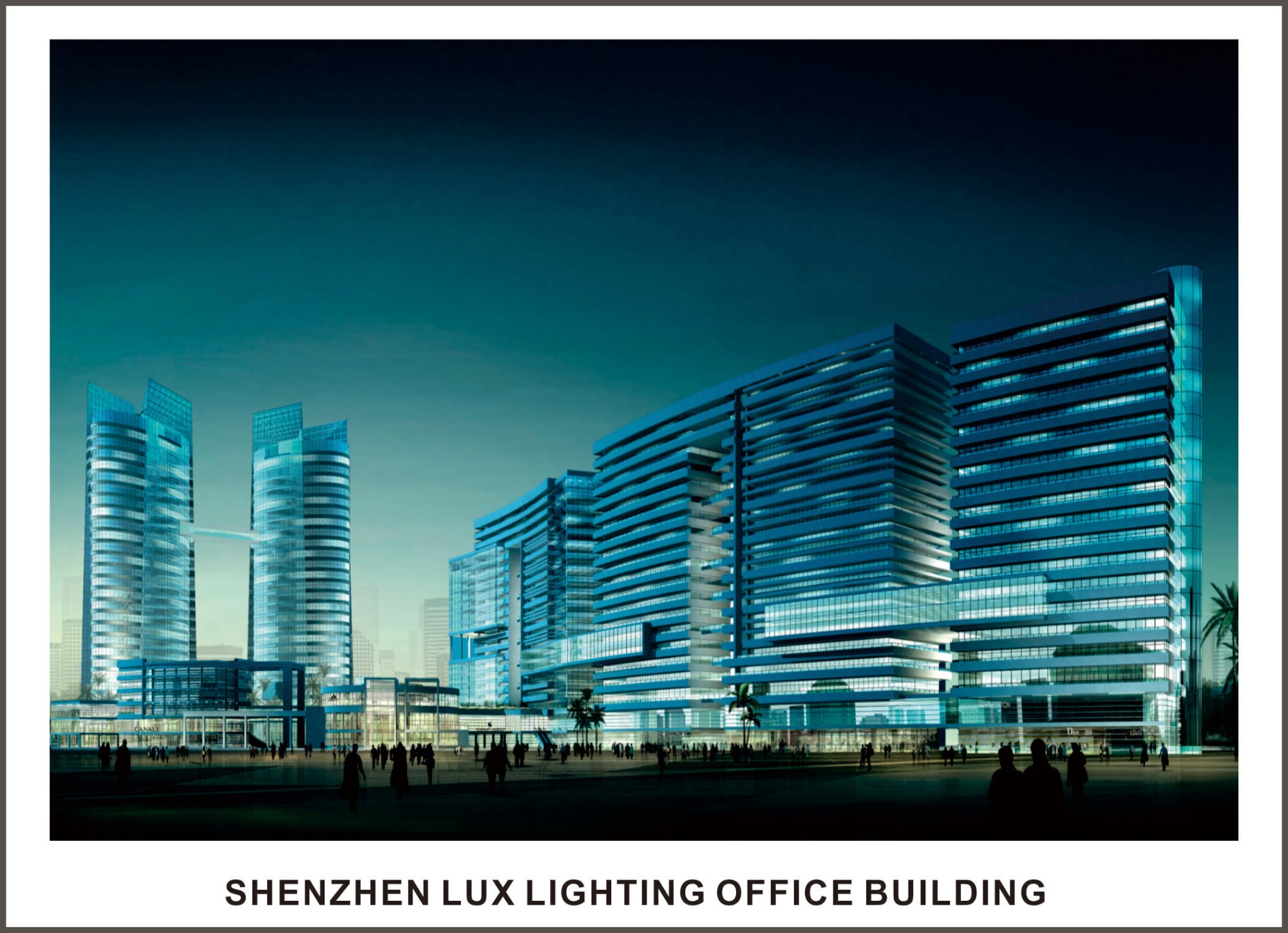 LUX LIGHTING GROUP was established in 2005, with our predecessor name CHG technology co.,ltd, starting with the business of led chips, since 2008 we start producing complete products such as indoor lights and commercial lights, which blooms our business into a new stage. Foshan KMDO Industry Co., Ltd KMDO is a subsidiary of Shenzhen Lux Lighting Co., LTD, which is also the former's holding company. It was establised in Shenzhen, Guangdong on March 11th, 2013. In eight years of the development of the company, we always provide customers with good products and technical support and perfect after-sales service. Our company is mainly engaged in wholesale of class II medical equipment, medical equipment, plastic products, disinfection supplies, health supplies, protective supplies, labor insurance supplies, office supplies, cotton textiles, care products, security equipment, daily provisions, masks, police supplies, plastic products, packaging materials; We also do the import and export of handicrafts and other goods. We provide high quality and low price products according to the market and customer demand. Our customers come from all over the world, such as the United States, Japan, Spain, Korea, Saudi Arabia and so on. We will always put customers in the first place and provide the best quality products and services.
Details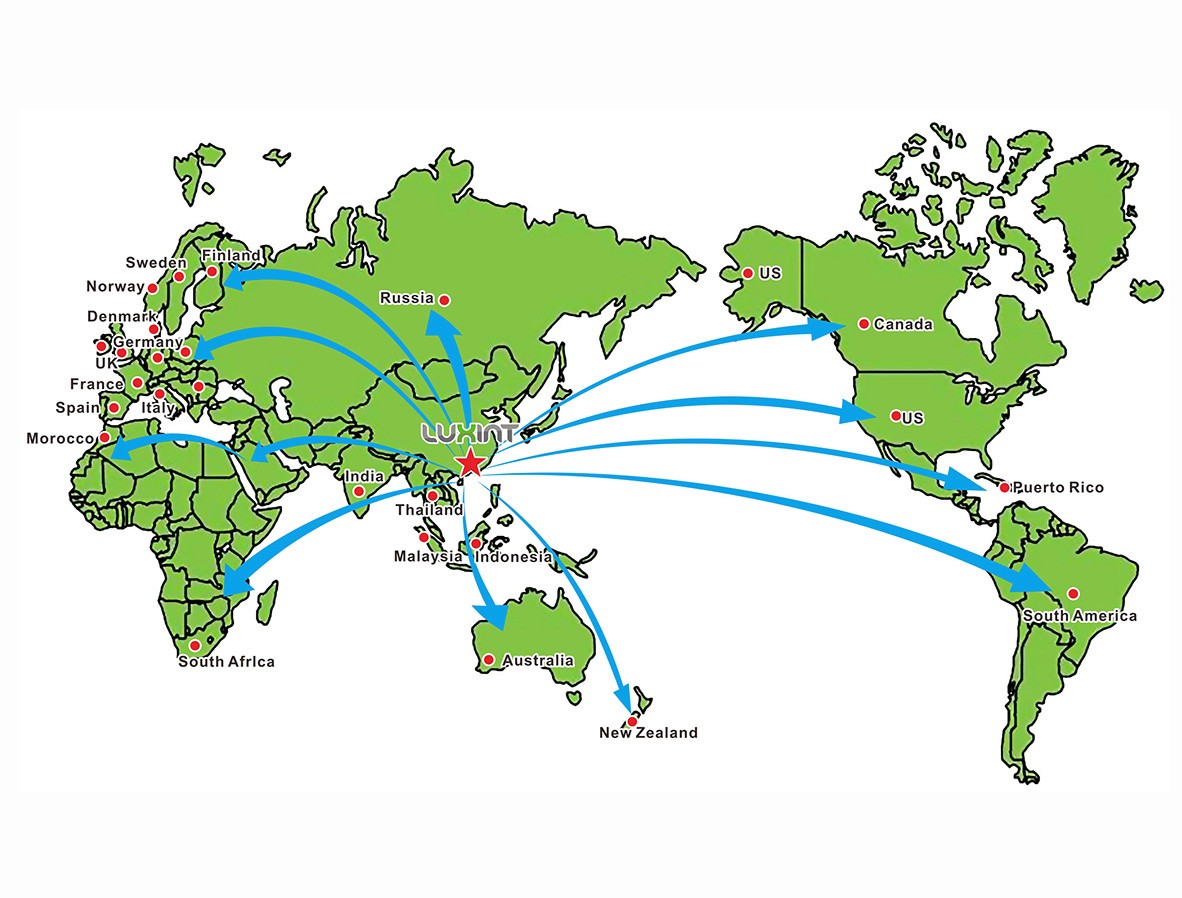 All of our products are exported by ourselves ; 100% exported to Europe and America market.
Details
LED Street Light
Led Grow Light
LED Flood Light
LED Linear Light
LED High Bay Light
LUX follows the principle of "equality and mutual benefit, sincere cooperation"To provide customers with "five-star" service.

Details

LUX has become an industry legend for 10 years in a row.

Details

LUX sells high quality products through online platforms to the US, Canada, the Middle East, southeast Asia and Africa, and has won the first choice among industry customers.

Details
Our light is streamline designed structure, wind resistance design, excellent self-cleaning performance. We provide multi power selection, total 3 models from 30W to 270W as option.The light is used aluminum alloy, integrated molding, so it possess better heatsink efficiency.our light with CE,ROHS,ETL & DLC certification in high standard,especially the ETL & DLC is useful in the North America market!Our light adopt electrostatic spraying surface with high thermal conductivity, make it good corrosion resistance.

01-08-2020

Floodlight is a kind of point light that can illuminate uniformly in all directions. Its irradiation range can be adjusted arbitrarily, and it is represented as a regular octahedron icon in the scene.Omni is one of the most widely used lighting sources in renderings. Standard omni is used to illuminate the entire scene.Multiple floodlights can be used in the scene.For better effect, the shooting light bulb is put into a large reflector for use as a high brightness diffused light source.Although it is indispensable for the lighting inside the shed, but for general amateur indoor photography, can also be one of the lighting sources with good effects.

11-07-2020